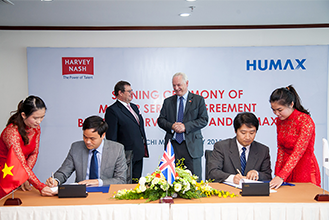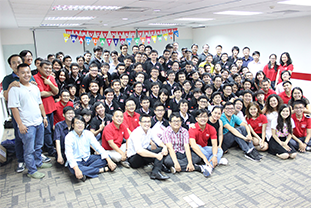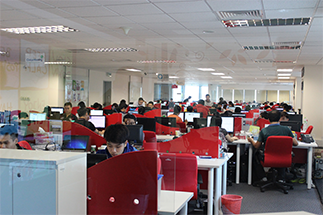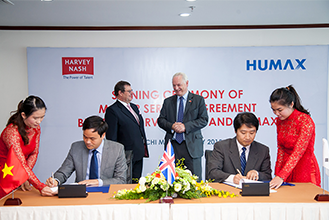 ABOUT HARVEY NASH VIETNAM
We are a global professional service group operating in the UK, Europe, Asia, Pacific & the US. We have committed
to develop and deliver the very best talents, IT solutions and Business Process Services to international clients.
Harvey Nash Viet Nam was established in 2000. We have offices in Ho Chi Minh City and Ha Noi with over 2500
professional pursuing the highest levels of integrity and quality in providing a unique portfolio of services:

Software Development and IT Services
Business Process Services
Executive Search & Selection
Find out more www.harveynash.com.vn
WHY HARVEY NASH VIETNAM
Companies partner with us for the added value we bring to their business. Harvey Nash Vietnam offers a range of
competitive advantages and IT solutions to companies who decide to work with us including:
Cost reduction
Flexibility, Innovation & Trust
Value Adding Services
Low Level of Staff Attrition
Our Talent Pool
Business Domain Knowledge
JOIN HARVEY NASH VIETNAM
A great workplace is built through the day-to-day relationships that employees experience the work - life balance
and career development through:
Professional and flexible working environment
Great teamwork
International Assignments
WeCare WeShare WeDare Engagement Programs - to grow and develop ourselves and the community in
which we live.